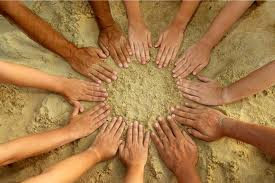 Samantha D. Malloy, PC guides individuals  and families through legal transitions. Located in Ashland, OR, and with capacity for representation in  Florida and New York,  my practice focuses on the legal areas challenging families, individuals and small business. Utilizing both traditional and holistic approaches to litigation, I am passionate about improving the lives of families, children and individuals who comprise our community.  Offering customized and attentive representation, I provide traditional representation, unbundled services and collaborative practice to individuals.  
Practice description: Established in 2001 in Florida and transitioned to Oregon in 2010, I have designed my practice to permit me to focus on legal advocacy for children,  and families in need of legal services.  After a rewarding career in private practice handling Fortune 500 clients and an exciting stint as a public defender, I was ready to focus a practice in new directions. I chose to focus on areas of law in which I saw the greatest need for quality legal representation and opportunity to impact individual lives.  I enjoy the opportunity to dedicate my energy, training and focus to improving the quality of my clients' lives.
I take pride in the firm by emphasizing personal service, handling all client matters from intake, to appearance at hearings, to depositions and trials (barring emergency circumstances).  Although I utilize and collaborate with other professionals where appropriate, when you retain me, you can be confident that I will be handling all of your substantive appointments and attending every court hearing for and with you. I utilize collaborative and affiliate relationships to access "best in class" tailored to your needs without incursion of overhead passed on to clients.
I have equipped myself with the latest technology to increase the quality of legal output, and increase the efficiency of the firm. By using these techniques, I save time, costs to you and wear and tear on the environment. Efficiency administration also frees me up to focus upon legal analysis, strategy and achieving our greater goals.  Specifically, I use DSL, internet access, paperless office for document management and case tracking software   I have created a practice that addresses the full range of legal issues challenging individuals and intruding upon family well-being. 
In addition to a broad range of family law and juvenile advocacy matters, I also handle cases involving education and employment law. To achieve optimum results, I utilize a dynamic approach that integrates traditional and alternative legal modalities drawing on a broad base of litigation experience acquired over twenty years of practice. Through my affiliation with  Filler and Rodriguez, LLP, I have the capacity to address cases with connections (parties, property or witnesses) to Florida and New York, states in which I maintain active licensure.
 Contact me today for a consultation about your legal rights and responsibilities. Consultations are by appointment only.  We accept all major credit cards, cash and checks.