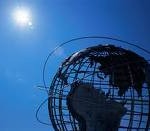 When families are in the midst of divorce or separation, it is difficult to maintain family rights and responsibilities. These problems multiply when the spouses or former spouses are separated by state or national boundaries. Court ordered rights and duties like the relationships they address, cross boundaries, whether state or national. As the global economy expands and we become an increasingly mobile society, more and more families face distance challenges. Many children have been subjected to child-snatching and to extensive litigation. As a result, numerous state and federal laws as well as international treaties have been enacted to address these issues. These laws provide relief available to enforce court orders. Drawing on my international experience, I assist clients to:
collect support already ordered

enforce time sharing rights

recover children who have been abducted

preserve parental relationships where long-distance challenges them

address relocations out of state or internationally

understand their rights or obligations when dealing with multiple state or national laws

devise a schedule and arrangements to meet all family members' needs
If either you or your former spouse and child maintain a current residence in Oregon and are facing long distance challenges, it is vital you understand the procedures for enforcing or modifying these rights and duties. Whether you need advice or need swift action to enforce a court order, contact me so that we can determine which laws apply, explore their application to your situation and devise a strategy to deal you're your interstate or international family law issues.
The First Step – Applicable Law
Because there are state, federal and international laws that apply to child custody and state and federal laws applicable to family support orders, the first step in addressing any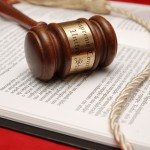 international or interstate legal issue, is determining what laws will apply (choice of law) and which courts may address them (jurisdiction). Choice of law and jurisdiction will depend on whether any court orders have already been issued. Thus, in interstate custody cases, one state will have jurisdiction to decide the cases while the others will defer to that state to hear any custody issues. However, states that do not have jurisdiction to make the determinations can and will assist in enforcing orders or coordinating with the other states for the return of the child or enforcement of existing orders. Sometimes, a state may make temporary emergency custody orders if the child is present in that state in order to protect the child. However, the states will generally communicate with each other to resolve the emergency, protect the parties' rights, ensure the child's safety and cooperate for the permanent resolution. If you are uncertain of your rights under the various laws relating to international and interstate family law matters, contact me to discuss your situation.
The Second Step – Commencing an Action
Child Custody Across State and National Borders
Obtaining An Order Relating To Custody
Oregon courts can enter custody and parenting time as part of an action for divorce when both parties are before the court. Howevr, problems arise where an order was previously entered in another state or the parents each start cases in their home states. To solve these problems, many states, of which Oregon is one, have adopted the Uniform Child Custody Jurisdiction Enforcement Act (UCCJEA). The UCCJEA sets guidelines for the states:
(1) to decide which state can assume jurisdiction in child custody cases and
(2) to enforce a prior decree issued by another state and
(3) to refrain from making additional custody determinations where one has already been made.
Thus when parents live in different states, the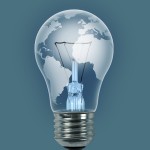 UCCJEA will be used to determine which state should issue the order. If Oregon meets the requirements of the UCCJEA, it can enter an initial custody order relating to children whose parents reside in different states. If an emergency exists, Oregon can enter an emergency custody order even where another state has already entered an order or a case is pending in that state. That order will stay in effect only until an order is obtained from a court having UCCJEA jurisdiction. If Oregon becomes the UCCJEA state by following the UCCJEA requirements, the order can become a final one.
The UCCJEA applies to all child custody proceedings, defined as proceedings in which legal custody, physical custody, parenting time, or visitation with respect to a child is an issue whether in divorce, separation, neglect, abuse, guardianship, paternity or protection from domestic violence.
Enforcement of Custody and Time Sharing Orders
If an order has already been entered by another state regarding custody or parenting time, Oregon must enforce it as long as it was issued by a court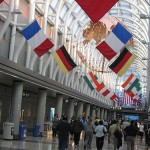 in substantial conformity with the UCCJEA. An Oregon court may not modify a child custody determination made by a court of another state absent an emergency or other limited circumstances that effectively transfer jurisdiction to Oregon.
Under the UCCJEA, the out of state order must be registered in Oregon, with notice given to the other parent or caregiver. If the registration is not contested within a specified time frame, it becomes confirmed. At that point, the Oregon court will enforce the order from another state, including contempt and application for a warrant. Under the UCCJEA, an Oregon court must treat a foreign country as as if it were a state of the United States (unless the child custody law of the foreign country violates fundamental principles of human rights). An out of state order may be registered with or without simultaneous request for enforcement.To obtain expedited enforcement of a child custody determination, the registrant must file a petition in the Oregon circuit court in which the registrant is seeking enforcement of a child custody determination. A party who files a petition seeking enforcement of a child custody determination may apply for a warrant to take immediate physical custody of the child if the child is immediately likely to suffer serious physical harm or be removed from Oregon. If the other parent contests the validity of a registered order, they are entitled to a hearing.
The fear and devastation of having your child abducted—particularly if you fear your child has been taken out of state or out of the country – can often paralyze you. However, there are considerable legal means and practical resources to locate your child and have him/her returned to you.
In addition to the state UCCJEA, there is a federal counterpart, the Parental Kidnapping Protection Act (PKPA). The PKPA provides guidelines similar to those found in the UCCJEA. The PKPA limits the authority of courts to exercise jurisdiction when a custody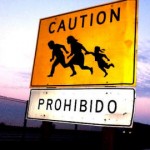 proceedings is pending in a different state or another state court has already made a custody determination.
For international child abductions, there is relief under The Hague Convention on the Civil Aspects of International Child Abduction ("The Hague Convention") to which the United States is one of over 60 adopting countries. The Hague Convention is an international treaty that provides relief for the wrongful removal or retention of a child to return the child to his or her "habitual residence." The federal government has implemented the Hague Convention through the International Child Abduction Remedies Act (ICARA). Through the Hague Convention and ICARA, you can bring an action in state or federal court to seek the return of your child from any Hague Convention signatory country. Relief under ICARA is not a "custody" determination but rather, the main law to address parental kidnapping. Once your child is returned to his country of habitual residence, the case is resolved by that country's courts applying its custody laws. You will have the initial burden to prove by a preponderance of the evidence that your child's removal or retention was "wrongful."
Because abducting parents often use secrecy and illegal means such as changing your child's names, it is important to act while the "trail is still warm." After locating your child, it is critical to act quickly and decisively within the courts to return your child to you. Whether you are a United States or foreign national seeking to assert your rights in the U.S. or protect those rights in other countries you cannot delay asserting your rights or you will be at a legal disadvantage. First, you only have a year from the time of the child's relocation to file your case. More importantly, even within thta year, the period in the new jurisdiction may be enough to establish "habitual residence,"Therefore, the faster that you act, the stronger your case.
I have represented numerous clients in matters involving child abduction, international custody, the Hague Convention and international property law. Working with family law attorneys, law enforcement, local courts, embassies and the State Department from other nations in these matters, I can act cooperatively and effectively to preserve your rights. To arrange an initial consultation focused on legal options and strategies for your future, get in touch with me.
Family Support
If you need to enforce child or spousal support against a party who has moved from the state or, alternatively, you have moved to Oregon from another state, you can enforce an existing order. For child support, the Uniform Interstate Family Support Act (UIFSA) applies to determine which state has the authority to modify support.  Oregon retains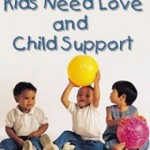 jurisdiction to enforce its child support orders as long as either the paying spouse or the child remain residents of the state of Oregon. In addition, there is a federal statute consistent with UIFSA, titled the Full Faith and Credit for Child Support Orders Act (FFCCSOA).  Several statutes assist the court in enforcing child support obligations allowing, for example:
revocation of certain licensed privileges (e.g. driving, professional)

Certain types of workers' compensation benefits may be withheld

garnishment of bank accounts
For spousal support, arrearages may be addressed through contempt and through garnishment. If your former spouse still resides within Oregon but you have relocated, you can still enforce an Oregon order here through these methods.  If you have both moved here from another state, you would need to register that state's order here before seeking to enforce it. To schedule a consultation regarding family support, contact me.