Recommended Reading List for Job Transition: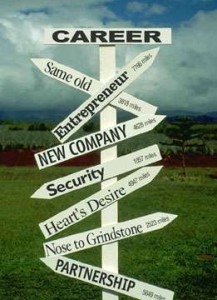 For Job Seekers:
Cover Letters for Dummies, 3rd Edition

By Joyce Lain Kennedy. This book offers to share everything you need to know to make an impression that makes a difference, including top-notch advice on writing creative cover letters, online bios and profiles, accomplishment sheets, branding statements, networking and prospecting letters, reference, job-and-candidate comparisons, and promotional postcards, plus plenty of samples.
What Color is Your Parachute

2014: A Practical Manual for Job-Hunters and Career Changers. By Richard Bolles. One of the reasons that the book still works so well is that, even though how and where we look for jobs has changed significantly over the years, the basic premise of the book remains the same.  in addition, each new edition has  job search advice specific to the current job market and reflective of what's new when it comes to job searching.
The Complete Idiot's Guide to the Perfect Resume, 5th Edition

. By Susan Ireland. The new edition of this bestseller focuses on what you need to include in an electronic resumes and also focuses on the key words and phrases that will help your resume get to the top of the resume pile.
Resume Magic, 4th edition

. By Susan Britton Whitcomb. Susan Britton Whitcomb's book will help you work a bit of magic with your resume. This step-by-step guide will help you through the process and you'll get lots of insider advice from a professional resume writer.

Job Interviews for Dummies, 3rd Edition. By Joyce Lain Kennedy. This book promises to help you ace the interview, regardless of how little or how often you've gone on a job interview. Full of both new and timeless interviewing solutions for job seekers at all levels and employer size, this book focuses special attention on new graduates, career changers, as well as on job seekers over 50.
Guerilla Marketing for Job Hunters 2.0

by Jay Conrad Levinson and David Perry. The authors propose a different approach to job hunting, giving 1,001 tips for using social media, LinkedIn and other networking sites to locate a job in this very competitive job market.
Me 2.0: Build a Powerful Brand to Achieve Career Success.

By Dan Schawbel. This book features expertise on branding yourself and effectively using social media to boost your career and job search success.
New Job, New You

. By Alexandra Levit. A practical guide for when you want – or need – to start your career over, it leads you through the process of getting started in a new career field. New Job, New You has stories of actual career changers, plus plenty practical advice on how you can change your career and find a new, better job.
Use Your Head to Get Your Foot in the Door

by Harvey Mackay. This book is full of job search "secrets" including how to identify the network of contacts who can make a difference in the outcome of your job search, how to apply marketing and PR techniques to your job search, how to prepare for an interview, and how to successful manage your time when you're unemployed.
100 Tips from Fortune 500 Recruiters

. This free eBook from EMC has tons of information from Fortune 500 recruiters that will give you an inside look at what it takes to get a job at large companies – and small. It's full of advice on how the interview process works, plus includes job search tips, stories from the trenches, and mistakes you'll want to avoid.
100 Conversations For Career Success: Learn to Network, Cold Call and Tween Your Way to Your Dream Job!

!

 by   Laura M. Labovich and Miriam Salpeter. The pair offer advice on everything from maximizing social media such as LinkedIn to Twitter to to cold-calling potential employers. The book includes scripts, templates and outlines to help you land your next job.
The 2-Hour Job Search: Using Technology to Get the Right Job Faster

 

by Steve Dalton, a senior consultant at Duke University's Fuqua School of Business. This book focuses on networking, use of electronic tools, like Excel (to create a list of targets), Google (to gather contact information) and LinkedIn (to determine which companies to pursue). 
If You Want to Create a Business
The Freelancer's Bible: Everything You Need to Know to Have the Career of Your Dreams 

– On Your Terms 

by Sara Horowitz, the founder and executive director of the Freelancers Union who was just named a director of the Federal Reserve Bank of New York, will show you the ropes of being a free agent. And if you're thinking about becoming a freelancer or a consultant in 2013, you'll be in good company. The United States is increasingly becoming a "gig economy"; by some estimates, nearly half of employed Americans will be freelance and temporary workers by 2020. The Freelancer's Bible has real-world tips on how to set up shop and price your services as well as the best strategies for collecting on delinquent payments. I especially liked its advice on selecting a profitable market: "Match your skills, your metrics and your specialty ideas to what the market needs – not what you think they should need, but what they actually need."
The $100 Startup: Reinvent the Way You Make a Living, Do What you Love, and Create a New Future

, by Chris Guillebeau, founder of 

The Art of Non-Conformity blog

. Guillebeau provides an exciting look into micro-entrepreneurship, filling the book with fascinating examples of people earning at least $50,000 a year who created businesses around doing something they love this book to be well researched and anchored by pragmatic advice. Guillebeau's a big believer in building new ventures methodically. "One business idea can lead to many others," he writes. "Whenever something is going well, think about offshoots, spin-offs and side-projects that could also bring in income."
30 Lessons for Living: Tried and True Advice From the Wisest Americans

 

by Karl Pillemer. Technically not a job search book, this book offers sage advice applicable to all aspects of life. It is a compilation of life lessons distilled from interviews with more than 1,000 people 65 and older conducted by Pillemer, a professor at Cornell University. Perhaps you'll rethink your career or how you'll want to work in the future. It may help you focus on some of the "big" questions: Are you doing work that matters? Should you be spending less time on the job (and more time with family and friends)?